Indoorled – Dual Spectrum 720 – Led Horticole – 720W
Les avancées technologiques ont booster les performances des luminaires,  l'éclairage LED de haute qualité  est désormais la solution idéale en horticulture et une option offrant un retour sur investissement significatif.
La solution LED horticole Dual Spectrum 720 équilibrent la qualité de la lumière avec la quantité de lumière suffisante pour fournir un éclairage à source unique pendant tout le cycle de croissance, de la période végétative à la période de floraison.
Avec une efficacité photonique de 2,7 µmol/s/J et son PPFD de 1944 µmol/m²/s, ce luminaire vous permet une culture au plus près de la plante. Les 6 barres Leds modulables s'articulent autour d'un driver SOSEN de qualité, robuste et IP65, il s'adaptera à tout type d'environnement et de culture.
Le montage est très facile grâce à son système Plug'n'Play. L'utilisation est également un jeu d'enfant, vous pourrez même gérer votre luminaire avec le contrôleur Indoorled (vendu séparément) et ainsi garder l'esprit tranquille.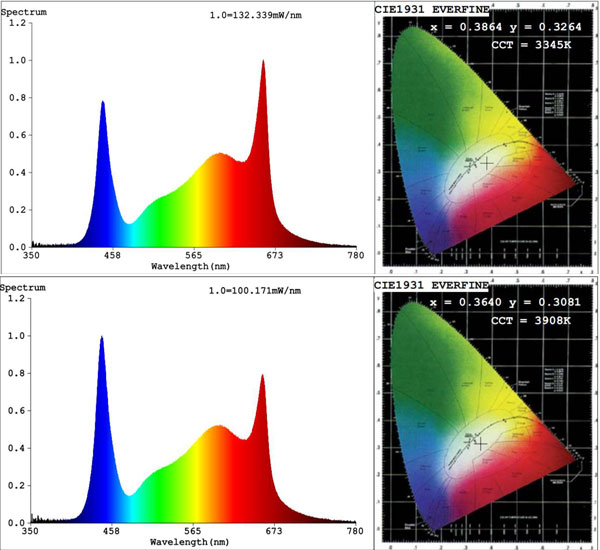 Informations:
Qté de barres: 6 x LED bars
Puissance: 720W
Source: LED
88x5000K
172x4000K
5x450nm
3x390nm
21x625nm
21x660nm
2x710nm LEDs
Efficacité 2.7
PPFD 1944umol/m2/s
Alimentation 100-240V AC
Contrôle Contrôle à bord (de série) et contrôleur externe (en option)
Driver SOSEN driver
Dimensions produit 1100*1100*77mm
Poids Net 13.20Kg
Poids Brut 13.64Kg
Distance canopée recommandée 30cm-50cm
Application Serres
Température de fonctionnement -20°~ 40°
Indice de Protection IP65
Click and Collect from our Store
All Major Credit Cards Accepted
Related products
Only logged in customers who have purchased this product may leave a review.